Jesus said, "Let the little children come to me..."
It is the heart and passion of Champion Kids to develop the next generation to become fully devoted followers of Christ.Focused on taking care of infant – 5th Grade children, Champion Kids is devoted to helping the children of Champion Life Centre establish a foundation in the Word of God. Champion Kids is more than just a children's ministry; we consider ourselves a family ministry. We believe that where there are healthy families, you'll find healthy children. Our goal is to come alongside your family to help your children learn what it means to love God with all their heart and love others as themselves (Deut. 6:5-9).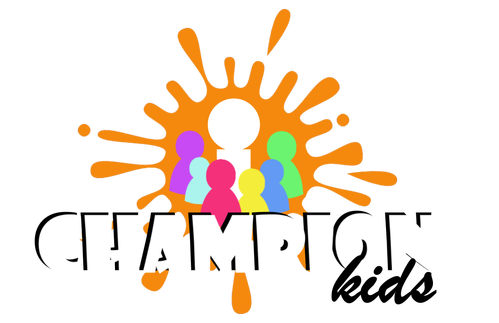 Our Vision For Your Children
We are dedicated in helping your children build a growing relationship with Christ!
Safety
Champion Kids seek to be a physically, emotionally and spiritually safe environment for children.
Child-Targeted
We look at everything we do through the eyes of a child.
Relevant
We offer them spiritual truths that they can use in their everyday lives.
Creative
We use a variety of ways to impact the learning and retention process.
Relational
Life change happens best in the context of relationships...even for children!
Fun
Kids like to have fun and that's important to us! While kids keep coming back for the fun—we accomplish our mission by nurturing and teaching them spiritually.
Excellence
Excellence honors God and inspires people. Champion Kids wants to always offer quality ministry to all children. From the curriculum and lessons, security, volunteers and leadership,we want the presentation of our ministry to honor God.